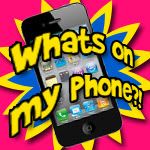 got lots to do today so i'm keeping this
if you've never played before,
alright let's rock it.
three sweet smelling boys.
pawpaw giving gusser piano lessons.
and gusser listening. intently.
kora's awesome natural highlights.
the bench makes them look green.
i assure you they're not.
and she says she wants to die her hair black...
*headshake*


and my car was covered in it.
and every time i stepped on my breaks,
my windshield was filled with what was on top of my car.
my 4 biggest rats
ringing in the new year

with a little bubbly.
my beautimous sister.

she was on her way to her family photoshoot.
have you seen the end result?!

adorable.
scrumptious
crab macaroni and cheeeeeese.

have you been to the new restaurant in rockwall?
bin 303.

check it out.
and the best for lasty.


every night i pray on the side of my bed
in my head.
and sometimes i cry and sniffle.

after i said my prayer one night,
penny told me he needed to say his prayer too.
so he hunched over like this
made a few sniffle noises
wiped a few fake tears

and then said amen!
now go and do.

just as i have done, friends.
WAIT

i'm not done.
i was late on posting an AMAZING post yesterday
so pleeeeease go look below this one

for a seriously radical giveaway.
we're talkin
anthropologie stuff
people.
yea, i know.
*******